As learning technology devices become more affordable and their usage becomes more widespread, there are several key challenges that educators may face. While some of these challenges apply to the institution at large — like budgetary concerns and network capacity — one very personal concern is how prepared the individual instructor feels to actually teach using these devices.
Bearing in mind that many current K-12 students have grown up using devices like smartphones and tablets outside of school, it can be daunting to try to incorporate apps, online collaboration, eBooks and other electronic resources into an existing curriculum in a way that will engage a digitally-savvy audience. Developing an entirely new curriculum to focus on these tools can be even more challenging.
Since the question isn't if devices will become a mainstay in the K-12 classroom but when these changes will be close to universal, it's not surprising that recent surveys show that many teachers feel one of the most important areas to address is a lack of professional development. As further evidence that this is a timely subject, the U.S. Department of Education's 2016 National Education Technology Plan also focused on technological training as one of its key points.

Fortunately, there are a lot of options out there. Here are just a few:

One of the best resources for free professional development is from Edcamp, providing "free, democratic, participant-driven professional development for teachers." Learn what programs are available here, and watch the following video for more information.
---
Another option is eMINTS™, which offers a range of training programs such as intensive, long-term implementation, short-term workshops and a variety of eLearning courses The eMINTS instructional model is based on four basic principles: High-Quality Lesson Design, Community of Learners, Powered by Technology and Authentic Learning.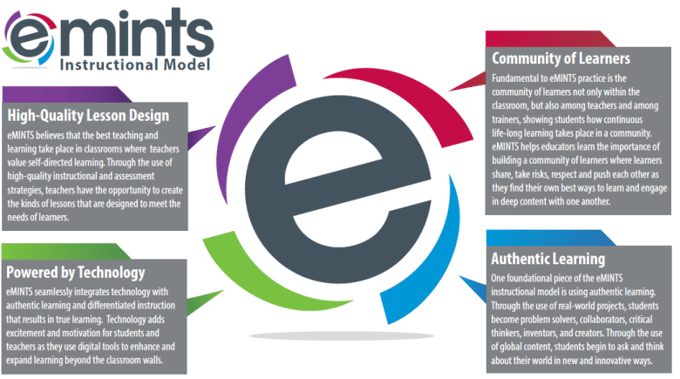 ---
For those inclined toward independent research, Edutopia has a wide selection of articles and blog posts on the subject, including:
---
As a bonus, check out The Top 50 EdTech Products For Educators for additional apps and resources.
---
When it comes to integration, MBS Direct offers guided walk-throughs for faculty and administration on what it means to adopt digital content, from infrastructure to using it in the classroom. One-on-one sessions or meetings with small groups are also available.